Algoritma Weekend Track
Due to a lot of request, we have changed "Student Track" to "Weekend Track". The "Weekend Track" is designed not just for students but also for working professionals who are looking to learn a highly-accelerated, data science course, during the weekend.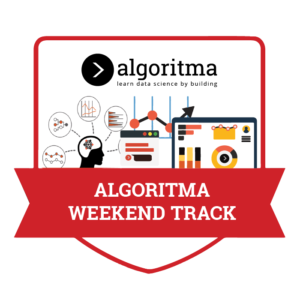 ADDS STRUCTURE TO YOUR LEARNING PROCESS
Get in touch with our friendly team of English and Indonesian speaking consultants to enroll in the full data science academy!