Learn PCA (Principal Component Analysis), Clustering, and other algorithms to work with unsupervised machine learning tasks where the target variable is not known or defined. Applying what you'll learn from this workshop, you will be tasked to develop an anomaly detection or an e-commerce product recommendation model that can be related to real-life business scenarios.
We strongly recommend that you complete the pre-requisite courses prior to taking this course. Some concepts presented throughout the lecture may be less-than-ideal for practitioners who are new to the field of machine learning.
1x Laptop
Purchased ticket (from organizer's website)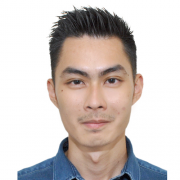 Samuel Chan
Machine learning practitioner in the field of marketing automation, fraud detection, finance and e-commerce. Samuel is Indonesia's top-ranked Stack Overflow user in R (top 5% worldwide), a certified professional (certificates from Microsoft, MongoDB, Stanford University, John Hopkins University), and an experienced consultant that has worked with several public-trading companies from his time staying in China, Japan and Singapore.
Between 2017 and 2018, Samuel has trained and consulted with more than 20 companies around Indonesia and a regular guest speaker/trainer in a number of universities in Singapore and Indonesia. He is also among the first recipients of Microsoft Professional Program Certificate in Data Science in Southeast Asia, having demonstrated proficiency in R, Python, Microsoft Azure, SQL / T-SQL, PowerBI and a list of other technologies.

4-Day Workshop Modules
Syllabus: Unsupervised Machine Learning
Module 1: Dimensionality Reduction
---
Background
Understanding Unsupervised Learning
The "Dimensionality" Problem
Industrial Use of PCA
Principal Component Analysis
Rethinking About Covariances
The Case for PCA
Eigenvalues and Eigenvectors
PCA from First Principles
Just Enough Matrix Algebra
Mathematical Proof
Visualization and Visual Proof
PCA in Action
Dubious Property Sales in NYC
PCA on US Arrests Data
Biplot and The Variables Factor Map
PCA in Action II
Eigenfaces
PCA on Credit Loan Data
Deconstruction and Reconstructing Faces with PCA
Principal Components by Hand
Module 2: k-Means Clustering
---
Understanding Clustering
Centroid-based Clustering Algorithms
The k-Means Procedure
Mathematical Details
k-Means Clustering in Action
Cluster-based Product Recommendation
Scaling and Implementation Details
Visualizing Clusters
Evaluating k-Means
Between Sum-of-squares
Within Sum-of-squares
Combining k-Means with PCA
Academy Modules
---
Graded Quiz
Learning-by-Building Module (3 Points)
Diving into Wholesale Transactions
Using any of the two unsupervised learning algorithms you've learned, produce a simple R markdown document where you demonstrate an exercise of either clustering or dimensionality reduction on the wholesale.csv data provided to you
Digging Deep into NYC Property Sales
Using any of the two unsupervised learning algorithms you've learned, produce a simple R markdown document where you demonstrate an exercise of either clustering or dimensionality reduction on the nyc data provided to you
Explain your choice of parameters (how you choose k for k-means clustering, or how you choose to retain n number of dimensions for PCA) from the original data. What are some business utilities for the unsupervised model you've developed? The R Markdown document should be no longer than 4 paragraph and contain one or two visualizations.
This workshop is recommended for:
The Unsupervised Machine Learning workshop is an intermediate-level programming workshop best suited to R programmers that are taking their first steps into data science and machine learning.
Students are assumed to have a working knowledge of R and have completed the necessary pre-requisites. Consider taking the pre-requisite course or a beginner-level course instead if you have no prior programming experience or statistics knowledge.
Past Workshops in this Series:
Students work through tons of real-life examples using sample datasets donated by our team of mentors and corporate partners. We believe in a learn-by-building approach, and we employ instructors who are uncompromisingly passionate about your growth and education.
Part of the Machine Learning Specialization
This workshop is part of the Machine Learning Specialization offered by Algoritma Data Science Academy. Participants are rewarded with a certificate of completion upon passing criteria, and are encouraged to advance further in the respective data science specialization.