Decomposition of time series allows us to learn about the underlying seasonality, trend and random fluctuations in a systematic fashion. In this workshop, we learn the methods to account for seasonality and trend, work with autocorrelation models and create industry-scale forecasts using modern tools and frameworks.
We strongly recommend that you complete the pre-requisite workshops prior to taking this course. Some concepts presented throughout the lecture may be less-than-ideal for practitioners who have not completed the pre-requisite courses.
1x Laptop
Purchased ticket (from organizer's website)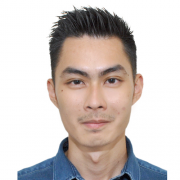 Samuel Chan
Machine learning practitioner in the field of marketing automation, fraud detection, finance and e-commerce. Samuel is Indonesia's top-ranked Stack Overflow user in R (top 5% worldwide), a certified professional (certificates from Microsoft, MongoDB, Stanford University, John Hopkins University), and an experienced consultant that has worked with several public-trading companies from his time staying in China, Japan and Singapore.
Between 2017 and 2018, Samuel has trained and consulted with more than 20 companies around Indonesia and a regular guest speaker/trainer in a number of universities in Singapore and Indonesia. He is also among the first recipients of Microsoft Professional Program Certificate in Data Science in Southeast Asia, having demonstrated proficiency in R, Python, Microsoft Azure, SQL / T-SQL, PowerBI and a list of other technologies.

3-Day Workshop Modules
Syllabus: Time Series & Forecasting
Module 1: Time Series I
---
Working with Time Series
Application of Time Series
Definition of a ts Object
Functions to Work with Time Series
Time Series in Action
Indonesia's Gas Emissions, 1970-2012
Frequency, Start and End
Time Series Plots
Classical Decomposition
Trend, Seasonality and Residuals
Understanding Lags
Additive vs Multiplicative
Classical Decomposition in Action
Monthly Airline Passenger, 1949-1960
The decompose Function
Understanding Smoothing
Techniques to Work with Time Series
Adjusting for Seasonality
Detrending
Decomposing Non-Seasonal Time Series
Module 2: Forecasting
---
Forecasting I
Simple Moving Average
Simple Moving Average from First Principles
Log-Transformation
Forecasting II
Forecasting Using One-sided SMA
Forecasting Using Exponential Smoothing
Holt's Exponential Smoothing
Forecasting III
The beta and gamma Coefficients
Mathematical Details
Holt-Winters Exponential Smoothing
Advanced Time Series
ACF and PACF
ARMA and ARIMA Models
Stationarity and Differencing
Advanced Time Series II
Augmented Dickey-Fuller (ADF) Test
Seasonal ARIMA
Tips to Work With xts
Facebook's Prophet
Quantmod for Quantitative Traders
Academy Modules
---
Graded Quiz
Learning-by-Building Module (3 Points)
Forecasting the Crime rate in Chicago

Download the dataset from Chicago Crime Portal, and use a sample of these data to build a forecasting project where you inspect the seasonality and trend of crime in Chicago. Submit your project in the form of an RMD format, and address the following questions:

Is crime generally rising in Chicago in the past decade (last 10 years)?
Is there a seasonal component to the crime rate?
Which time series method seems to capture the variation in your time series better? Explain your choice of algorithm and its key assumptions
The student should be awarded the full (3) points if they address at least 2 of the above questions.
This workshop is recommended for:
The Time Series and Forecasting workshop is an intermediate-level programming workshop best suited to R programmers that are taking their first steps into data science and machine learning.
Students are assumed to have a working knowledge of R and have completed the necessary pre-requisites. Consider taking the pre-requisite course or a beginner-level course instead if you have no prior programming experience or statistics knowledge.
Past Workshops in this Series:
Students work through tons of real-life examples using sample datasets donated by our team of mentors and corporate partners. We believe in a learn-by-building approach, and we employ instructors who are uncompromisingly passionate about your growth and education.
Part of the Machine Learning Specialization
This workshop is part of the Machine Learning Specialization offered by Algoritma Data Science Academy. Participants are rewarded with a certificate of completion upon passing criteria, and are encouraged to advance further in the respective data science specialization.