Develop artificial neural networks that can recognize a face, handwriting patterns and are at the core of some of the most cutting-edge cognitive models in the AI landscape. We will learn to create a backpropagation neural network from scratch, and use our neural network for classification tasks. This class is the final course in the Machine Learning Specialization.
We strongly recommend that you complete the pre-requisite workshops prior to taking this course. Some concepts presented throughout the lecture may be less-than-ideal for practitioners who have not completed the pre-requisite courses.
1x Laptop
Purchased ticket (from organizer's website)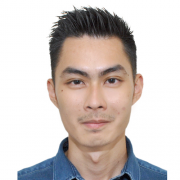 Samuel Chan
Machine learning practitioner in the field of marketing automation, fraud detection, finance and e-commerce. Samuel is Indonesia's top-ranked Stack Overflow user in R (top 5% worldwide), a certified professional (certificates from Microsoft, MongoDB, Stanford University, John Hopkins University), and an experienced consultant that has worked with several public-trading companies from his time staying in China, Japan and Singapore.
Between 2017 and 2018, Samuel has trained and consulted with more than 20 companies around Indonesia and a regular guest speaker/trainer in a number of universities in Singapore and Indonesia. He is also among the first recipients of Microsoft Professional Program Certificate in Data Science in Southeast Asia, having demonstrated proficiency in R, Python, Microsoft Azure, SQL / T-SQL, PowerBI and a list of other technologies.

4-Day Workshop Modules
Syllabus: Neural Network & Deep Learning
Artificial Neural Networks
The Biological Brain Inspiration
Cost Function
The Building Blocks of Neural Networks
Neural Network Architecture
 Layers, Nodes, and Signals
 Network topology
Feed-forward vs Recurrent Signal
Neural Network Architecture II
Hidden Layers
Computing with Neural Network
Mathematical Details
Multi-Layer Perceptrons (MLP)
Backpropagation of Error
Feed-forward vs Recurrent
Mathematical Details
Neural Networks from First Principles
Sum of Squared Errors
Cross-Entropy Error
The Gradient Descent Algorithm
Neural Networks from Scratch
Gradient Descent by Hand
Neural Network by Hand
Learning Rate and Implementation Details
Neural Networks in Action
Putting It All Together
Parameterization and Practical Advice
Deep Learning for Classification and Regression
Deep Learning in Action
Theorizing With Effect of Depth
Activation Functions
Visualizing Logarithmic Loss
Deep Learning in Action II
Predicting Bank Telemarketing Campaign
Visualizing Tricks for Deep Neural Networks
Parameterization and Practical Advice
MXNet in Action
Thinking About Parallelism
MNIST Handwritten Digit Recognition
Predictions With MXNet and Practical Advice
Academy Modules
---
Graded Quiz
Learning-by-Building Module (3 Points)
Image Classification Using Neural Network

Build a neural network capable of classifying images into one of many classes and explain the choice of your architecture. Test your neural network using unseen images – can your algorithm correctly classify 80% of the images?
This workshop is recommended for:
The Neural Network and Deep Learning workshop is an advanced-level programming workshop best suited to R programmers that have completed the pre-requisite courses offered through the machine learning specialization.
Students are assumed to have a working knowledge of R and have completed the necessary pre-requisites. Consider taking the pre-requisite course or a beginner-level course instead if you have no prior programming experience or statistics knowledge.
Past Workshops in this Series:
Students work through tons of real-life examples using sample datasets donated by our team of mentors and corporate partners. We believe in a learn-by-building approach, and we employ instructors who are uncompromisingly passionate about your growth and education.
Part of the Machine Learning Specialization
This workshop is part of the Machine Learning Specialization offered by Algoritma Data Science Academy. Participants are rewarded with a certificate of completion upon passing criteria, and are encouraged to advance further in the respective data science specialization.