If you're learning data science, you have at some point come across RStudio, iPython, Jupyter or some other form of "interactive" learning portal. You've learned how to produce data science work in a notebook format – and you wonder if real-world data science has more to it than interactive notebooks.
In this workshop, corporate trainer and consultant Samuel Chan will walk us through his daily routine and process: on how he brings his work out of a "development" mode into "production" mode, how we deliver corporate projects, what he thinks about solution-centric and impact-based data science.
We'll explore the "gotchas", the best practices of building machine learning features, the blurry line between machine learning code and software engineering, and how to stay laser-sharp on devising impact-driven solutions with AI.
The workshop and all workshop materials are developed / conducted in English. It is suitable for the general public – no programming experience is required.
The goal is to turn data into information, and information into insight. ~ Carly Fiorina, former CEO of Hewlett-Packard
1x Laptop (optional; If you wish to follow the Code Along examples)
1x Purchased ticket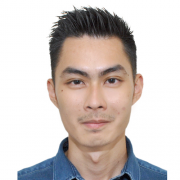 Samuel Chan
samuel@algorit.ma
Machine learning practitioner in the field of marketing automation, fraud detection, finance and e-commerce. Samuel is Indonesia's top-ranked Stack Overflow user in R (top 5% worldwide), a certified professional (certificates from Microsoft, MongoDB, Stanford University, John Hopkins University), and an experienced consultant that has worked with several public-trading companies from his time staying in China, Japan and Singapore.
Kickstart Series
Learn about data science tools and best practices to get your work from notebooks to product impact and applications.
Workshops in our KICKSTART series are tailored to casual programmers and non-programmers that are taking their first steps into data science. It assumes no prior knowledge or academic background, and attendees will be introduced to the beautiful art of writing R / Python code to produce data visualization and machine learning models.
Students are encouraged to bring along their laptop and download the course materials beforehand if they wish to follow along the Code Along exercises. The workshop has a gentle learning slope that is designed with non-technical professionals and academics in mind.
Note: Workshops in the KICKSTART series follow a structured course, and re-use many of previous materials from earlier KICKSTART workshops. If you have attended a KICKSTART data science workshop in the past and would like to be exposed to more intermediate-level data science education materials, consider signing up for our Academy.
You can obtain a free entry to our KICKSTART series workshops with an active membership. Non-subscribers are welcomed to participate at a cost of IDR100,000.