Algorithmic trading makes use of data science in form of complex formulas, various mathematical models, and human oversight, to make a decision of buy or sell in the stock market.
Though it might be sound complicated and hard to execute on your own, it's not that difficult once you dive in and grasp the idea. In this 2-days workshop, you will learn how to do algorithmic trading using the R programming language.
You will start from the basic level. Getting to know R first, then move forward to the practical example of algorithmic trading.
* The 2-day workshop will be taught in Bahasa Indonesia
"Data are becoming the new raw material of business. "
~ Craig Mundie, Microsoft
1x Laptop
Purchased ticket (from organizer's website)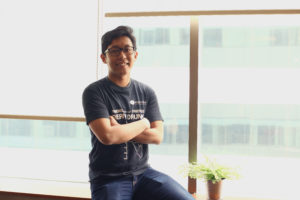 R. Dimas Bagas Herlambang
bagas@algorit.ma
Detailed Syllabus
Syllabus: Algorithmic Trading Using R
18 September 2018
Introduction to R Programming
Basic Programming in R language
Data Wrangling using Tidyverse
Graphical Analysis using GGPlot2
Handling Time Series Data using Tidyquant
Quantitative Analysis using R
Obtaining Stock Prices Data using Quantmod
Plotting Chart
Calculating Technical Indicators
Measuring Portfolio Performances
19 September 2018
Algorithmic Trading using R
Order Strategy for Algorithmic Trading
Using Technical Indicators as Daily Trade Signal
Backtesting an Algorithm
Machine Learning for Algorithmic Trading
Best Practices
Preparing Features and Dataset
Training Environment for Caret
Decision Tree and Random Forest
Backtesting the Trained Model in Out-of-Sample Data
Some Practical Example
Predicting rise and fall in the stock market in day trading (real-life case example)
A Simple Workflow to Train our Data
This workshop will cost 2 workshop credits for subscribers. Non-subscribers are welcomed to participate at a cost of IDR 2,000,000.
Data Science Series
Workshops in our Data Science Series are tailored to casual learners, working professionals and non-programmers that are taking their first steps into data science and machine learning.
Students are not assumed to have a working knowledge of R or prior proficiency in statistics / mathematics / algebra. At such the workshop follows a gentle learning curve and emphasize on hands-on, one-to-one tutoring from our team of instructors and teaching assistants.
Consider taking our Data Science Intermediate workshops instead for more advanced-level materials in statistical programming and machine learning.
Past Workshops in this Series:
Students work through tons of real-life examples using sample datasets donated by our team of mentors and corporate partners. We believe in a learn-by-building approach, and we employ instructors who are uncompromisingly passionate about your growth and education.